Are you looking to get rid of a sofa or couch? Our low priced Sofa Removal Pickup can do exactly that.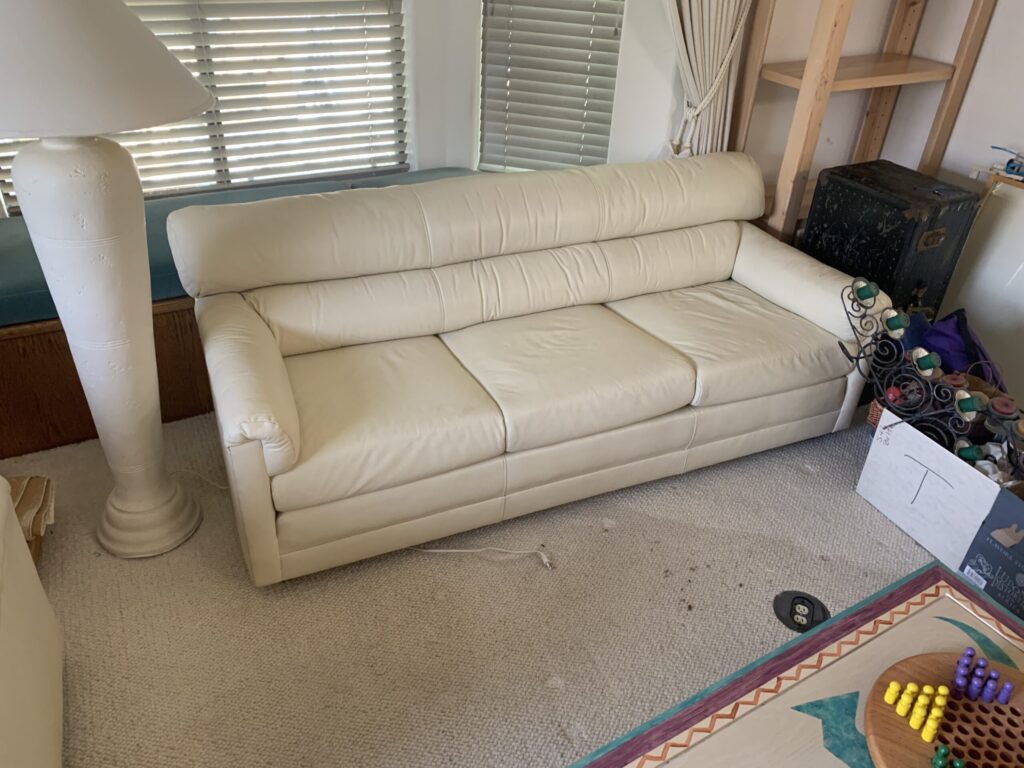 We will responsibly dispose of your sofa or couch.  You don't have to lift a finger.
Getting rid of a couch can be a pain.  Most trash haulers will not allow you to throw your sofa in a dumpster or leave it on the curb for trash day. San Luis Movers and Junk Removal will get rid of your old sofa responsibly. If your old couch is in good condition we might be able to find it a new home.
Here's what you can expect when you book our sofa removal service.
We will arrive on time.  We can even arrange to do a pick up if you're not home.
Show us the Sofa that needs hauling.  Our team will do the lifting.
Alternatives to throwing your couch away…
Donating your couch is a great option.  We can help move your sofa to a donation center. The landfills are filled with unwanted furniture.  Many Couched can be reupholstered and given a new life.
San Luis Movers and Junk Removal is happy to haul away your unwanted sofa or couch, box spring and bed frame.  We'll do it for less than our competitors too! If you let San Luis Movers and Junk Removal haul away your old couch well safely remove it from your home, pay for all the dump fees and responsibly donate it or haul it to a landfill or we will find your couch a new home.
How Does the Sofa/Couch Removal Process Work?
We make easy, we make it painless!
Call, Text, Email, or Book Online.  Just say, Take away my old sofa! You can call 805-440-0530.

We'll give you an exact time or book a small window (usually less than two hours).

Upon our arrival our moving team will safely remove the sofa from your home. You don't need to lift a finger!
Same and next day appointments available!
How Our Junk Removal Service Works
Give us a call or click on any "Book Now" button to schedule your junk removal appointment. 
Simply tell us what you need hauled away and let us do the heavy lifting! 
We'll Even Sweep Up Afterwards!
After we finish the job.  We will walk through the property together to make sure we got everything.