LOW PRICE MATTRESS REMOVAL
We can help our customers with Mattress Removal and responsible disposal. Our mattress removal process is fit for even the most thrifty budgets.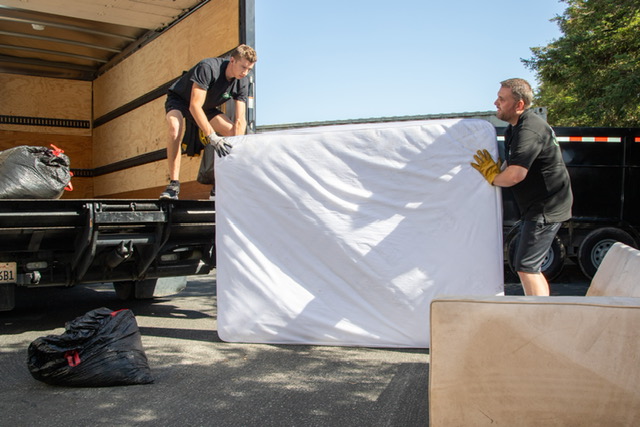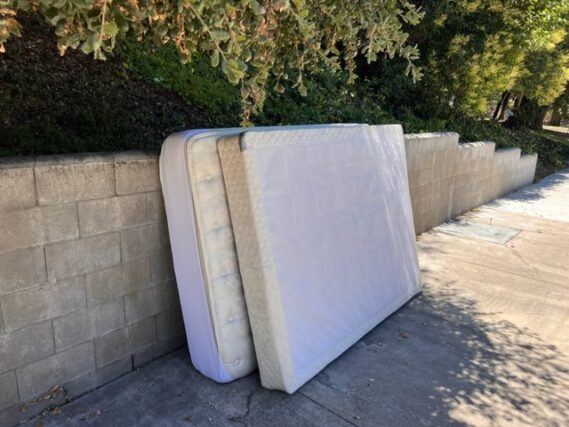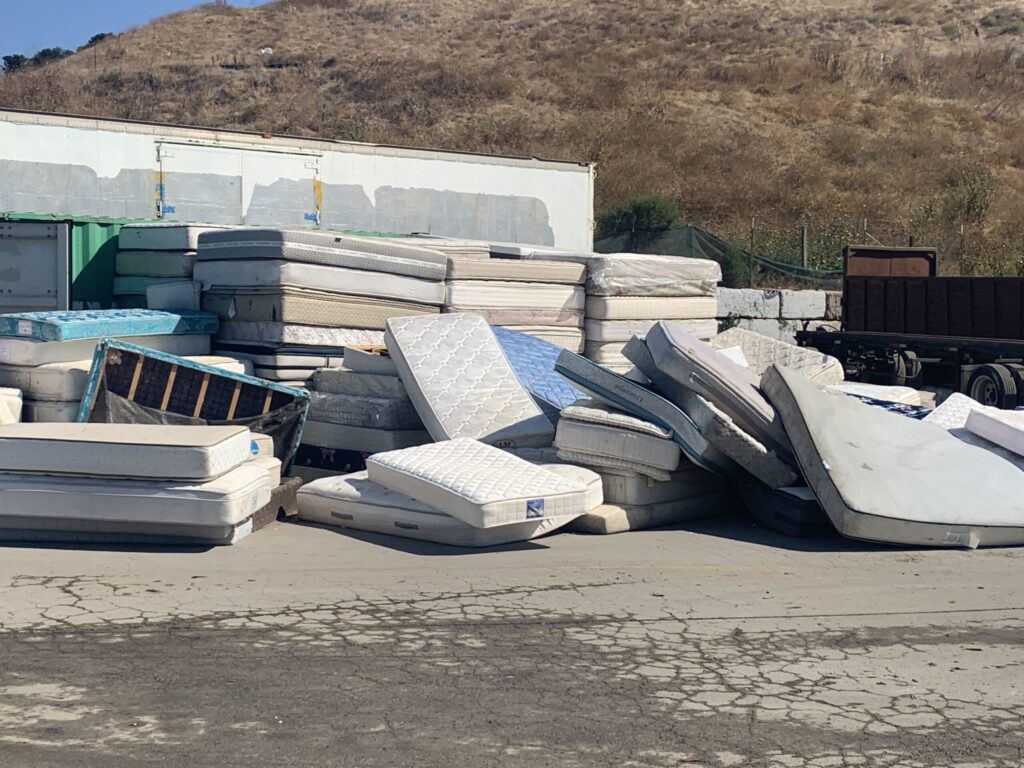 Mattress Removal & Disposal
We can help you with mattress removal in San Luis Obispo. The hard working people at San Luis Movers and Junk Removal will safely and responsibly help you get rid of an old bed from inside your home.
Mattresses are heavy!
Disposing of an old mattress is hard work.  Mattresses, especially "Cal-King Tempur Pedic Mattresses" are heavy and difficult to move.  Even more so if you have to lug them down 1 or 2 flights of stairs.  If you decide to haul away the mattress yourself, you may have to rent a truck and spend 1/2 a day moving the mattress to the recycling center or landfill.  We have an a solution that won't hurt your back or break the bank!
We Recycle beds whenever we can
San Luis Movers and Junk Removal is happy to haul away your unwanted mattress, box spring and bed frame.  We'll do it for less than our competitors too! If you let San Luis Movers and Junk Removal haul away your old mattress well safely remove it from your home, pay for all the dump fees and responsibly donate it or haul it to a mattress recycling center.
How Does the Mattress Removal Process Work?
Call, Text, Email, or Book Online.  Just say, Take away my old mattress! You can call 805-440-0530.
We'll give you an exact time or book a small window (usually less than two hours).
Upon our arrival our moving team will safely remove the mattress from your home. You don't need to lift a finger!
Upfront Pricing! See Our Full Price List here.
Same and next day appointments available!
How Our Junk Removal Service Works
Give us a call or click on any "Book Now" button to schedule your junk removal appointment. 
Simply tell us what you need hauled away and let us do the heavy lifting! 
We'll Even Sweep Up Afterwards!
After we finish the job.  We will walk through the property together to make sure we got everything.