LOW PRICE MATTRESS REMOVAL
At San Luis Movers & Junk Removal, we understand the importance of responsible mattress disposal and recycling. Mattresses are large, bulky items that can be challenging to dispose of safely. They often end up in landfills, contributing to environmental issues. That's where we come in. Our mission is to provide eco-friendly mattress disposal and recycling solutions that benefit both you and the environment.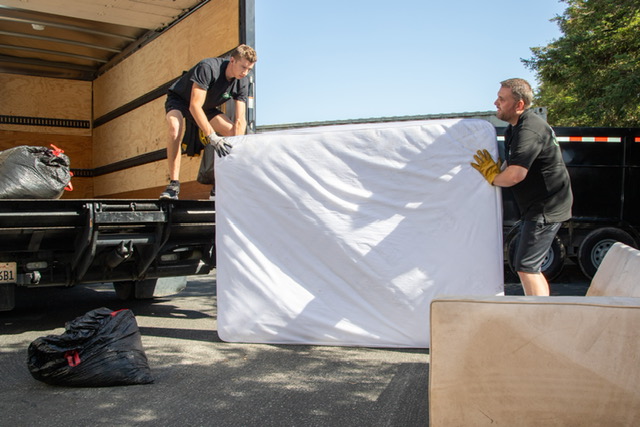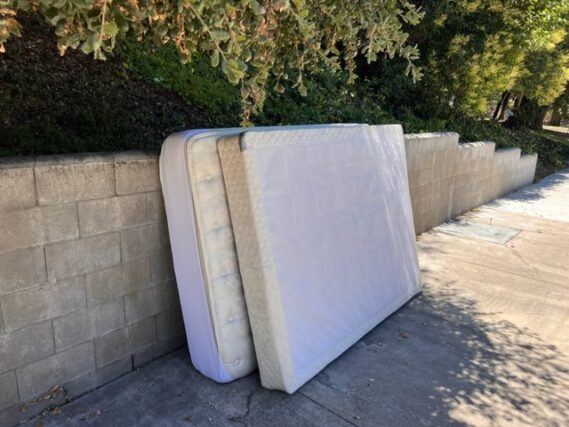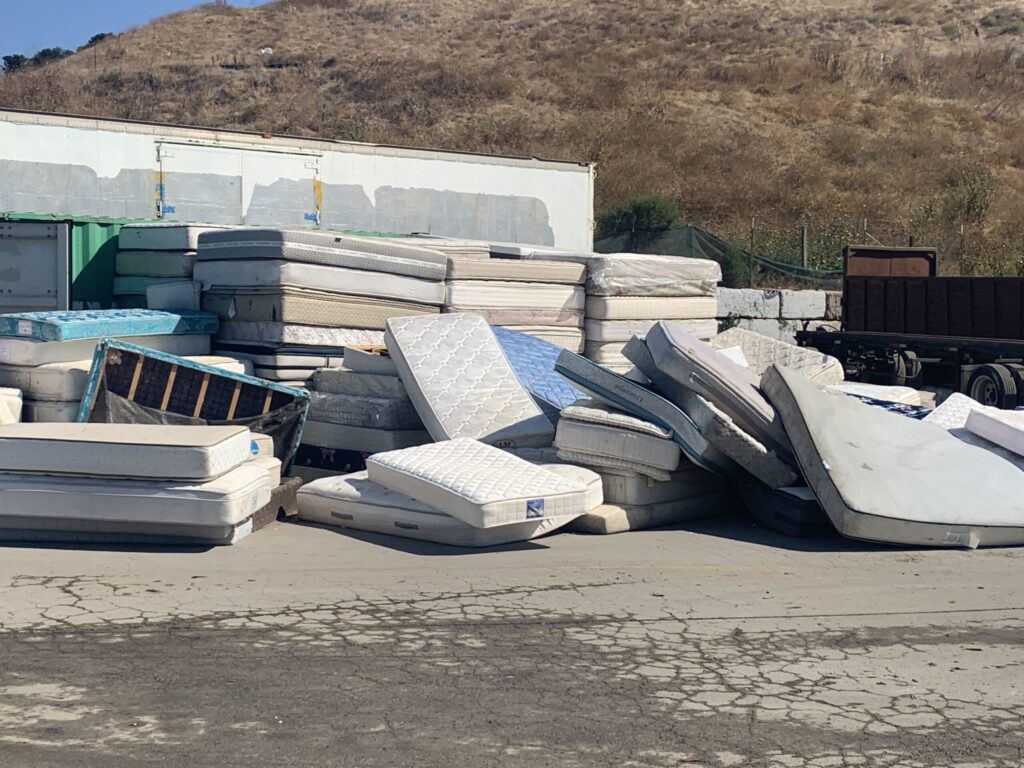 Mattress Removal & Disposal
Why Choose San Luis Movers & Junk Removal?
Eco-Friendly Practices: We are committed to sustainability. Our environmentally conscious approach ensures that your old mattress doesn't harm the planet. We prioritize recycling and responsible disposal to minimize waste.

Convenience: We make mattress removal hassle-free. Our team will pick up your mattress directly from your home or business, saving you the time and effort of transporting it yourself.

Competitive Pricing: We believe that responsible mattress disposal and recycling should be affordable. Our pricing is designed to fit your budget without compromising on quality.

Expert Team: Our experienced professionals know how to handle mattresses of all sizes and types. You can trust us to ensure a safe and efficient removal process.
Our Mattress Disposal and Recycling Process
Contact Us: Reach out to San Luis Movers & Junk Removal to schedule your mattress removal and recycling service. You can contact us via phone or email.

Assessment: We'll visit your location to evaluate the mattress's condition and size. Based on this assessment, we'll provide you with a transparent and competitive quote.

Agree to the Quote: Once you're satisfied with the quote, we'll schedule a convenient pickup time that works for you.

Safe Removal: On the scheduled date, our team will arrive at your location, carefully remove the mattress from your property, and ensure it's loaded onto our vehicle safely.

Eco-Friendly Recycling: If your mattress is in good condition, we'll make every effort to recycle it or donate it to those in need. If recycling isn't an option, we'll dispose of it responsibly, following local regulations.
Join Us in Protecting the Environment
By choosing San Luis Movers & Junk Removal, you're not just getting rid of an old mattress; you're contributing to a cleaner, greener world. Help us make a positive impact on the environment by choosing responsible mattress disposal and recycling.
Contact Information:
Phone: 805-440-0530
Same and next day appointments available!
How Our Junk Removal Service Works
Give us a call or click on any "Book Now" button to schedule your junk removal appointment. 
Simply tell us what you need hauled away and let us do the heavy lifting! 
We'll Even Sweep Up Afterwards!
After we finish the job.  We will walk through the property together to make sure we got everything.