San Luis Obispo
JUNK REMOVAL
Junk Removal &
Trash Pickup
San Luis Movers and Junk Removal can assist you with removing, Household Junk, Office Junk, Appliances, Electronics, Yard Waste, Construction Debris, and more.  Many of our customers combine their moving and junk removal projects in San Luis Obispo and the surrounding area.
Are you overwhelmed by junk?  We love guiding people through the Junk Hauling and removal process.   Here you will find information about what items we can haul away for you.  Plus, we will help you figure out how much junk removal costs.  You can always request a quote on our website or feel free to call us with any questions about your project.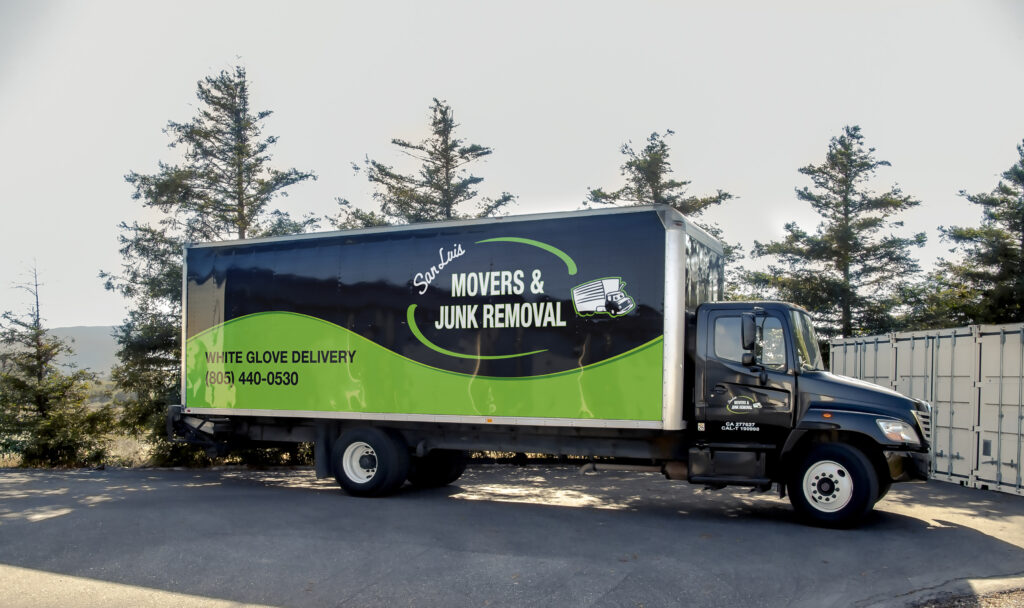 Full Service Junk Hauling
Are you tired of dealing with clutter, unwanted items, or debris taking up valuable space in your home or business? Look no further! Our junk removal services are here to help you declutter, clean up, and free up space efficiently and affordably.
When it comes to tackling home improvement, landscaping, or decluttering projects, renting a dump trailer is the perfect solution for residential homeowners. We understand that you want a hassle-free and efficient way to manage your waste and debris removal. That's why we offer dump trailer rental services tailored to your needs.
We provide custom delivery of commercial freight, flooring & furniture.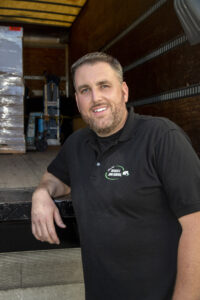 Sandy Cronin,
Owner, San Luis Movers & Junk Removal
Celebrating 13 Years in Business
My name is Sandy Cronin I am the owner operator of San Luis Movers & Junk Removal.  I will personally assist with and oversee the entire moving and debris removal process.  I look forward to working with you and would love to help your next project!
We Pack More in Fewer Loads with Larger Trucks
Most junk hauling companies charge based on the amount on volume. Our trucks our bigger which allows us to haul more junk in fewer trips.  Which makes us more efficient and saves you money!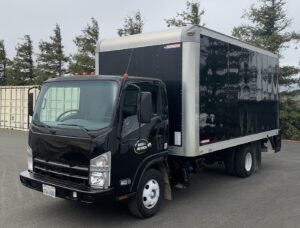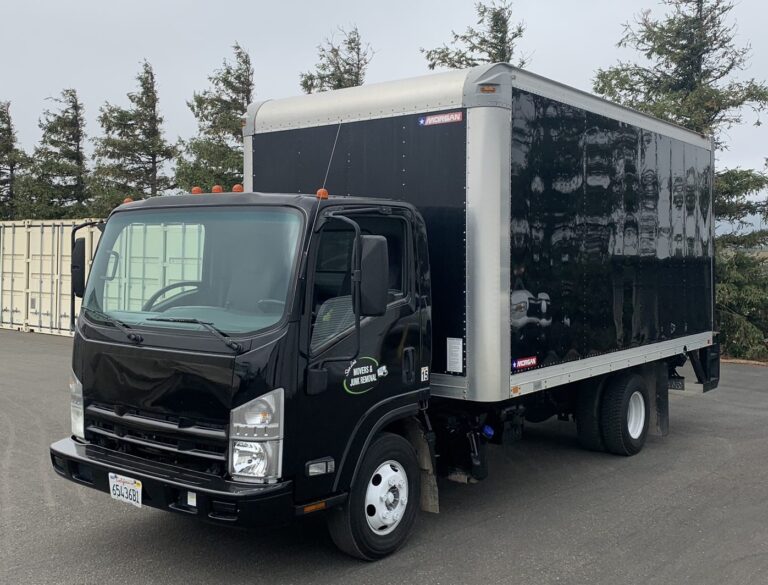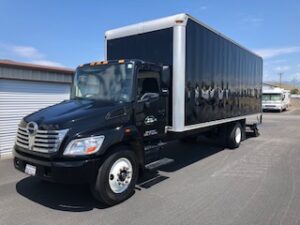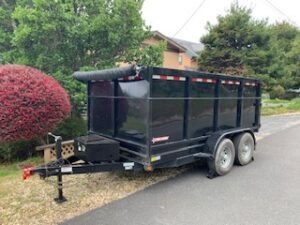 Take a quick look at our before and after gallery. 
What Kind of Junk Do We Haul Away?
Over the years it's easy to accumulate junk. If you have a large property you might have more junk. Many of our customers combine their moving and debris removal projects. Sometimes, our customers require a small amount of moving that wouldn't make sense to pay a large minimum. San Luis Movers and Junk Removal can assist your with moving something quickly as well as getting rid of that pile of junk in your yard or garage. We serve San Luis Obispo County.
Household Debris Removal and Hauling
The most common type of junk we help our customers get rid of is Household Junk. This includes sofas, mattresses, desks, appliances, and just about anything you can think of. The only thing we can't help you haul is Hazardous Material. Junk removal projects range from large estate cleanouts to small piles that will fit inside a pickup truck. Sadly, we assist customers with clearing out their homes when a loved one or relative passes away.
Office Junk Removal
Not only can we can go into your home and clean out junk and debris. We can also remove debris and trash from your office. The Pros at San Luis Movers and Junk Removal can remove printers, computers, fax machines, desks chairs and all sorts of stuff that you keep in your office.
E-waste & Electronics Removal
The most common item we haul away are old Electronics. We take old electronics to the recycling center at Cold Canyon Landfill. People are having us haul away Televisions from 40 years ago. Often times they still work. TVs and other electronics need to be safely hauled out of a home and disposed of properly. We recycle all electronics. They never go into the landfill.
Appliance Removal
Appliances can be so difficult to remove from a home. There are a variety of ways things can go wrong when trying to get rid of an old appliance. Let's take a large 30 cubic ft. refrigerator. Many homes have beautiful hardwood floors. You can't just yank out a large fridge. The floors need to be protected. The water behind the refrigerator needs to be turned off. All these things need to be considered when trying to remove a heavy appliance from your home.
Yard Waste
Often, weekend Yard Waste projects won't fit into your regular trash bin. San Luis Movers and Junk Removal offers a dump trailer drop off service where you can rent one of our bins and fill it up at your leisure.
Cardboard Box Removal
With the increase in mail order goods from amazon and other online retailers there is also an increase of cardboard boxes. Large cardboard boxes will not fit inside recycle bins. We can assist our customers with a responsible way to dispose of cardboard boxes.
Construction Debris Removal
Let's say you're doing a home remodeling project. If' you've recently removed a closet or a kitchen you know that project creates a big mess. We can bring our dump trailer to you and haul away the mess with ease! We are a licensed Junk Removal Company from the California State Contractors License Board. Don't take a our word for it. Check the status of our license here.
License #968421
Hoarding Clean Up
We help customers with projects that range from small pick-ups to large projects.  Here are a few types of jobs we can help you with.  The most extreme type of job we assist with in hoarding clean up.  Commonly we are called by family members to assist with hoarding problems.  Sometime hoarding causes a person to not be able to safely live inside their home.
Real Estate Clean Outs
We can also assist customers with Real Estate Clean Outs.  When a loved one passes away the family members are left with the task of cleaning out the home.  Our team can go inside a home and assist with the donation drops offs, removing trash and bulky furniture.