Junk Removal & Delivery Services
San Luis Movers & Junk Removal
We opened our doors in February of 2010. We're a locally owned Moving & Junk Removal Company based in San Luis Obispo.
We supply the movers, truck, tools and moving equipment to make your haul seamless. Our crew works quickly and carefully. Our company can move you into your new home or help you get rid of the furniture that you don't want.  Call, text, or email us for a free quote. 
At San Luis Movers and Junk Removal we have made sure our company has the appropriate licenses and insurance for the work we do.
Our customers are always surprised by how good they feel after we remove the clutter. If you have trash, furniture, clutter, or debris we can help you get rid of that…and we can do it for less!  You'll never press zero to speak with a live person.  One of our team members will answer your call.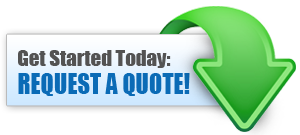 Just Say, "Take My Junk Away."
San Luis Movers & Junk Removal
PO BOX 3243
Atascadero, CA 93423
(805) 440-0530
Licensed & Insured
Moving: Cal-T: 190998
Trucking: CA #: 277627
Contractors: CSLB:968421
Payment Methods Accepted