Hoarder Clean Up Services
Hoarding is Overwhelming, Let us Help Reclaim the Space
For many of our clients hoarding isn't addressed or discovered until a disaster strikes.  Sometimes it's a death or a change in health which requires help of an outside party like a junk removal company.  
Our team has helped many of clients with a hoarding problem. Some projects are confined to a single room while others fill an entire home or yard.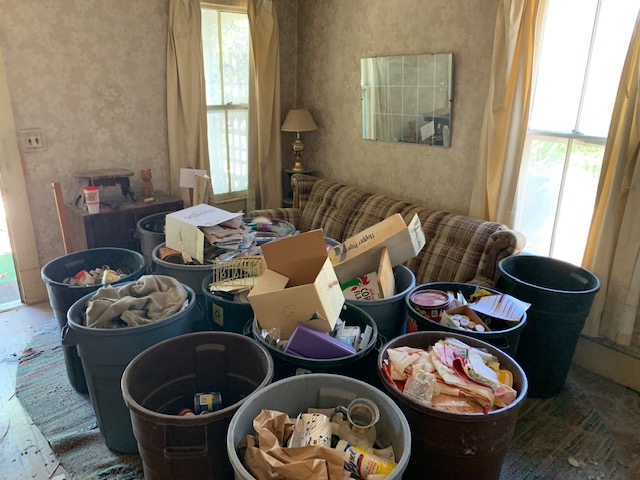 Hoarder Cleanup & Disposal
We can help you with the aftermath that hoarding has left behind.  
Compassionate Hoarding Mitigation
Hoarding like many other diseases often comes with shame or embarrassment. We don't want our clients or their families to feel embarrassed by the situation. For us, we deal with this everyday.  We want everyone to know that we are here to help.  
 Hoarding 
How Does the Hoarder Cleanup Process Work?
Call, Text, Email, or Book Online.  Let us know that you have a hoarding situation and you'd like our help. 
We can talk on the phone or provide you with an in person consultation. 
Upon our arrival we will discuss your goals and develop a game plan to remedy the hoarding situation. 
All of our pricing is located on our website.  See Our Full Price List here.
 We will get to work while keeping you informed every step of the way. 
Same and next day appointments available!
How Our Junk Removal Service Works
Give us a call or click on any "Book Now" button to schedule your junk removal appointment. 
Simply tell us what you need hauled away and let us do the heavy lifting! 
We'll Even Sweep Up Afterwards!
After we finish the job.  We will walk through the property together to make sure we got everything.