Hoarder Clean Up Services
Your Hoarder Clean-Up Experts
Welcome to San Luis Movers & Junk Removal, your trusted partner in hoarder clean-up and decluttering services. We understand the emotional and physical challenges that come with hoarding, and we are here to provide compassionate and professional support to those in need. Our dedicated team is committed to helping individuals regain control of their lives by creating clean, safe, and functional spaces.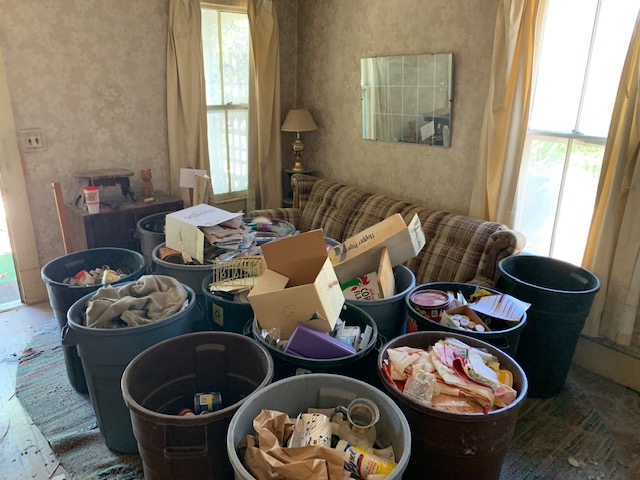 Hoarder Cleanup & Disposal
Our Services:
At San Luis Movers & Junk Removal, we offer a comprehensive range of hoarder clean-up services to address the unique needs of each client:
Hoarder Clean-Up: Our experienced team will work tirelessly to declutter and clean the hoarded spaces, ensuring safety, hygiene, and order.

Organizing and Sorting: We meticulously categorize and organize possessions, helping clients identify what to keep, donate, or discard.

Emotional Support: We offer emotional support to both the individuals dealing with hoarding and their loved ones, making the process more manageable.

Waste Removal: We safely and responsibly remove and dispose of waste, recycling items whenever possible.

Hoarding Prevention: We provide strategies and resources to help prevent hoarding behavior in the future.
---
Why Choose Us:
Experienced Professionals: Our team has extensive experience in handling hoarding situations with sensitivity and care.

Compassionate Approach: We treat every client with respect, empathy, and understanding, recognizing the unique challenges they face.

Customized Solutions: Our services are tailored to each client's specific needs, ensuring a personalized approach.

Discreet and Confidential: Your privacy is our priority; we work discreetly and maintain strict confidentiality.

Efficient and Thorough: We work efficiently without compromising on the thoroughness of the clean-up.

Safe and Responsible: We prioritize safety, both in terms of the individuals involved and the environment.
---
Get Started Today:
If you or someone you know is in need of hoarder clean-up services, don't hesitate to reach out to San Luis Movers & Junk Removal. We are here to help you reclaim your space, your life, and your peace of mind. Contact us today for a free consultation.
Same and next day appointments available!
How Our Junk Removal Service Works
Give us a call or click on any "Book Now" button to schedule your junk removal appointment. 
Simply tell us what you need hauled away and let us do the heavy lifting! 
We'll Even Sweep Up Afterwards!
After we finish the job.  We will walk through the property together to make sure we got everything.