Dumpster Drop Off Service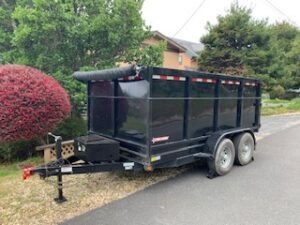 We make it easy for you to manage your waste and debris removal needs. Whether you're tackling a home renovation, cleaning out your garage, or overseeing a construction project, our reliable and efficient dumpster rental services are here to help. With flexible rental options, you can trust us to provide the perfect solution for your waste disposal needs.
We'll drop off one of our large dump trailers for you to fill up at your own pace. You can fill it yourself or if you don't want the hassle we can provide the labor.
Sometimes you need time to go through the stuff in your home or garage.  Our Dump Trailer can take things you can't throw in your trash can.  We can take Electronics, Yard  Waste, Sofas, Mattresses, Furniture, Construction Debris and More! Call Us Today to Set up Your Dumpster Rental. 805-440-0530.
Self Service
UP TO 3 DAYS
UP TO 4000 LBS
LOAD AT YOUR OWN PACE
LESS EXPENSIVE THAN MOST ROLL OFFS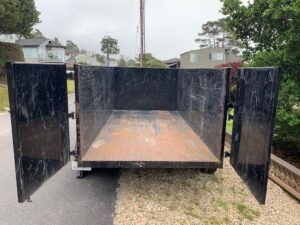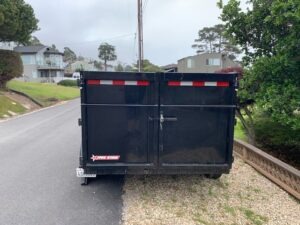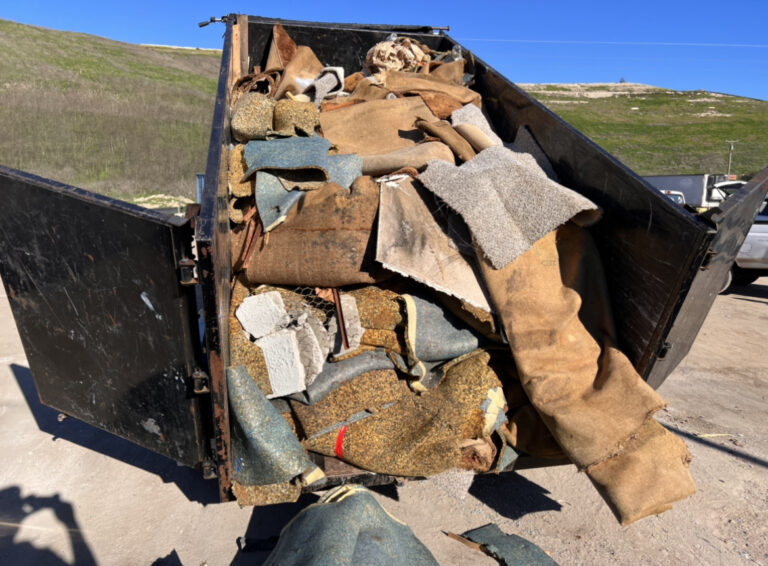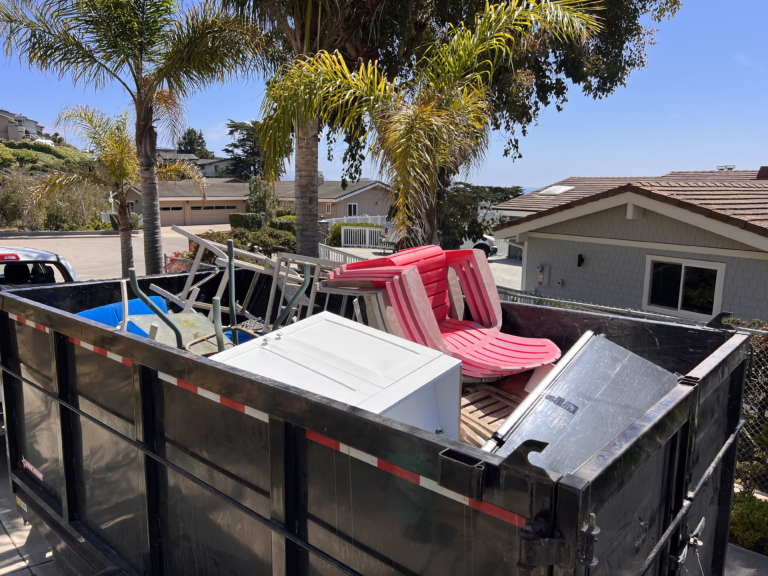 How Does our Dump Trailer Drop Off Service Work?
You can book our service online or by phone.  The dump trailer requires a level surface.  In some instances we can place the trailer on the street but it's better if we place the trailer on your property.  Upon arrival, we will ask you where you would like the trailer placed.  We will help you choose a good spot. Our friendly crew will go over all the loading instructions and answer any questions you might have.  We require a credit card on file to charge dump fees at the end of the rental period.  
Dump Trailer Drop Off Service for San Luis Obispo County
Residential Dump Trailer Rental
When it comes to tackling home improvement, landscaping, or decluttering projects, renting a dump trailer is the perfect solution for residential homeowners. At San Luis Movers & Junk Removal, we understand that you want a hassle-free and efficient way to manage your waste and debris removal. That's why we offer dump trailer rental services tailored to your needs.
Why Choose Dump Trailer Rental for Your Home Projects?
Convenience: Dump trailers provide an easy and convenient way to handle various types of waste, from yard debris and old furniture to renovation materials. Instead of making multiple trips to the local landfill, you can load your waste into the dump trailer right on your property.
Versatility: Our dump trailers are designed to handle a wide range of materials, including household goods, trash, branches, construction debris, and more. Whether you're working on a garden renovation, a home remodel, or a general cleanup, our trailers can handle the job.
Cost-Effective: Renting a dump trailer is often more cost-effective than other disposal options. You pay for the rental period and the disposal of the waste, making it a budget-friendly choice for homeowners.
Time-Saving: With a dump trailer on your property, you can work at your own pace, filling it up as you go. No need to rush to meet the landfill's operating hours or wait for waste removal services.
Residential Dumpster Trailer Rentals for…
Garage clean out

Spring cleaning

Kitchen remodel

Bathroom remodel

Flooring / ceramic tile hauling and recycle

General construction clean up

Yard clean up / vegetation disposal

Household clutter and junk removal
The Dump Trailer Drop Off Service is Great for Tight Spaces
Our dump trailers are perfect for customers with very limited space available for a dumpster. A dump trailer will fit easily in most driveways and parking spots. We can even set one on the side of your home if needed. These dump trailers are on rubber wheels and will not cause any damage to your driveway or sidewalk.
Interested in Full Service Junk Removal Instead? Click here for our FULL SERVICE JUNK REMOVAL PRICE LIST.