Foreclosure &
Property Clean Up
Have your tentants left behind some or all of their belongnings?
Our Foreclosure and Property clean up service in San Luis Obispo is perfect if your tenant left behind unwanted items.
We train our staff to move items from the home without doing any damage. If for some reason we can't move an item. We'll find you someone else who can. Our Moving professionals will ensure that furniture, appliances, carpet, random junk or anything else that might make a bad first impression has been removed so you can focus on selling the home.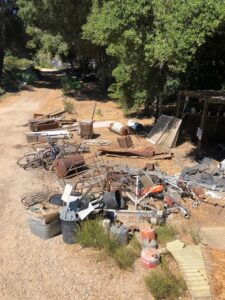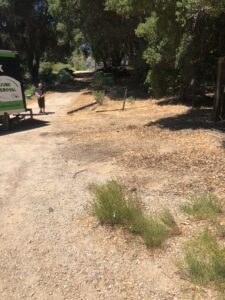 Foreclosure and Property Clean Up Service
You certainly wouldn't want to leave money on the table because the property you own or are selling has leftover junk and debris. When it comes to foreclosures, ensuring that the previous tenant's property has been removed from the home prior to putting it on the market could make a huge difference.
If you're a real estate agent or a selling a family home getting rid of the junk can seem like a daunting task. Moving heavy furniture from inside the home is not only heavy. It's important that the home doesn't get damaged during the process.
We can assist you with the following:
Cleanout Services for Realtors and Real Estate Agents, Property Managers and Landlords.
Foreclosure Cleanouts
Eviction Cleanouts
Electronic Waste Recycling
Bulk Item Removal
Household Junk
How Does the Foreclosure and Property Clean Out Process Work?
Call Us at 805-440-0530 and make an appointment.
Book Online at our Website.
Use our Contact Form on our Website.
Free Estimates! Visit our Price List Page
Our Junk Removal Professionals will give you a free estimate based on how much space your furniture and debris take up in our truck. All you have to do is show us the items which need to be hauled away.
We specialize in all sorts of Removal
Appliance Hauling
Furniture Removal
Yard Waste and Garden Variety Junk
Hot Tub Hauling
Mattress Removal
TVs and Electronic Waste
Refrigerator and Freezer Recycling
Construction Debris Removal
Dumpster Rentals
Clean up Services for Property Managers, Landlords and Real Estate Agents
Sometimes the former tenant or homeowner leaves behind a huge pile of junk that someone else will need to haul away.
In some instances, the former tenants see little reason to remove their personal belongings. Therefore, they vacate the property witht their personal effects.
We Can Advise You on Hazardous Waste
At San Luis Movers and Junk Removal we know it can be confusing to determine what is hazardous waste and how to dispose of it properly. We will go through your cabinets and make sure hazardous materials are separated so they can be disposed of properly.
Same and next day appointments available!
How Our Junk Removal Service Works
Give us a call or click on any "Book Now" button to schedule your junk removal appointment. 
Simply tell us what you need hauled away and let us do the heavy lifting! 
We'll Even Sweep Up Afterwards!
After we finish the job.  We will walk through the property together to make sure we got everything.