Property Cleanup with San Luis Junk Removal
Transform Your Space with Professional Junk Pile Removal
Property clean-up is an important task, and San Luis Junk Removal can be a valuable service to help you with this. San Luis Junk Removal is a company that specializes in removing and disposing of unwanted items, debris, and waste from properties. Whether you're cleaning out a residential space, a commercial property, or a construction site, they can assist in getting rid of unwanted items and ensuring that the property is clean and free from clutter.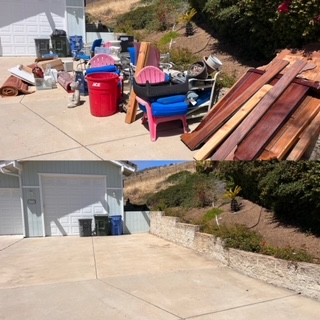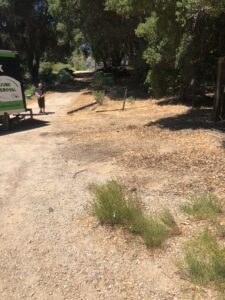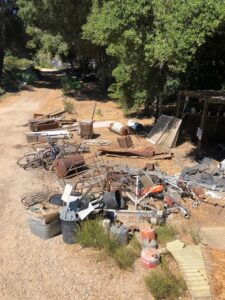 Junk Pile Removal & Property Cleanup Services
Here's how the process typically works with a junk removal service like San Luis Junk Removal:
Contact: You'll start by reaching out to San Luis Junk Removal, either by phone or online, to schedule a junk removal appointment. You'll provide details about the type and amount of junk or debris you need to be removed.

Assessment: A team from the junk removal company will go over the items on your property to assess the scope of the work and provide you with a cost estimate. They'll determine the best approach for removing the junk safely and efficiently. Most of the time we can do this over the phone or with the help of photos and videos.

Removal: On the scheduled day, the junk removal team will arrive with the necessary equipment and manpower to remove the items. They'll load the junk onto their trucks and ensure that the area is left clean and free of debris.

Disposal: San Luis Junk Removal will responsibly dispose of the items they've collected. They may recycle, donate, or properly dispose of items, depending on their condition and local regulations.

Clean-up: After removing the junk, the team will often sweep or clean the area to leave it in a tidy state.
This service is beneficial for various situations, including:
Estate clean-outs
Foreclosure clean-ups
Hoarding situations
Renovation or construction site clean-ups
Office or business clean-outs
Before hiring a junk removal service, it's a good idea to make sure the company is licensed, insured, and follows environmentally responsible practices for waste disposal.
Same and next day appointments available!
How Our Junk Removal Service Works
Give us a call or click on any "Book Now" button to schedule your junk removal appointment. 
Simply tell us what you need hauled away and let us do the heavy lifting! 
We'll Even Sweep Up Afterwards!
After we finish the job.  We will walk through the property together to make sure we got everything.