RETAIL STORE PALLET REMOVAL SERVICE
Are you burdened with a surplus of unwanted pallets cluttering your workspace or backyard? You're in the right place! We are your trusted solution for efficient and eco-friendly pallet removal. Say goodbye to the pallet pileup and hello to a clutter-free space.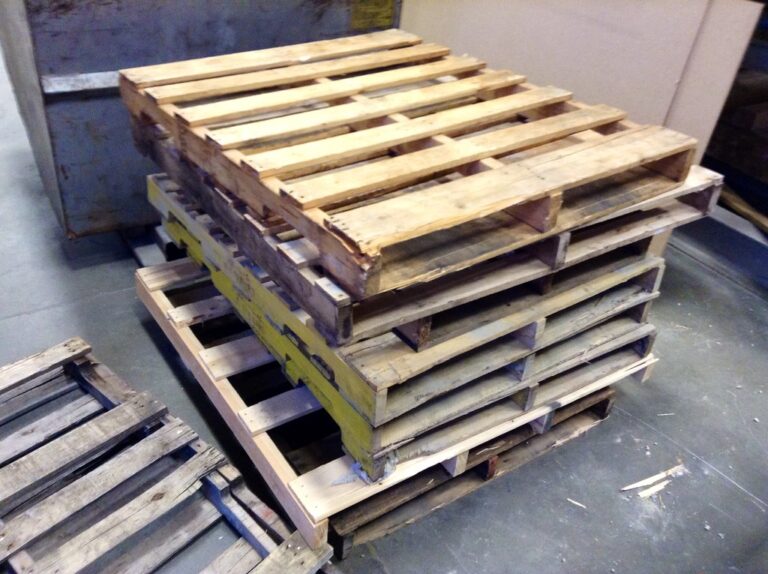 Pallet Removal San Luis Obispo
At San Luis Movers and Junk Removal, we specialize in pallet removal and recycling. With years of experience and a commitment to environmental responsibility, we provide top-notch services to businesses and individuals alike.
Why Choose Us?
Eco-Friendly: We care about the environment. We sort and recycle all the pallets we collect to reduce waste and promote sustainability.

Convenience: We offer pallet pickup services at your convenience. You don't have to worry about a thing – we handle it all.

Custom Solutions: We understand that every client is unique. We tailor our services to meet your specific pallet removal needs.
---
We are your reliable pallet removal experts, dedicated to simplifying your life and making the environment greener. Our mission is clear: we want to help you dispose of unwanted pallets efficiently and responsibly.
Our Team: Our experienced team of professionals is passionate about pallet removal and recycling. We work diligently to provide you with the best service in the industry.
Our Commitment: We are committed to promoting sustainable practices. We believe that pallets shouldn't end up in landfills when they can be given a second life through recycling.
Our Services
Pallet Pickup: Our team offers convenient and hassle-free pallet pickup services. We come to your location, collect the pallets, and transport them to our facility for recycling. It's that simple!
Pallet Recycling: Sustainability is at the heart of our operations. All pallets collected are carefully sorted and recycled, reducing waste and contributing to a cleaner environment.
Custom Solutions: We understand that your needs are unique. Whether you have a small pile or a mountain of pallets, we can tailor our services to meet your specific pallet removal requirements.
Same and next day appointments available!
How Our Junk Removal Service Works
Give us a call or click on any "Book Now" button to schedule your junk removal appointment. 
Simply tell us what you need hauled away and let us do the heavy lifting! 
We'll Even Sweep Up Afterwards!
After we finish the job.  We will walk through the property together to make sure we got everything.