RETAIL STORE PALLET REMOVAL SERVICE
Let San Luis Movers and Junk Removal help you get rid of excess pallets.  Most freight companies won't take them back. Let us give you your space back with our pallet removal service.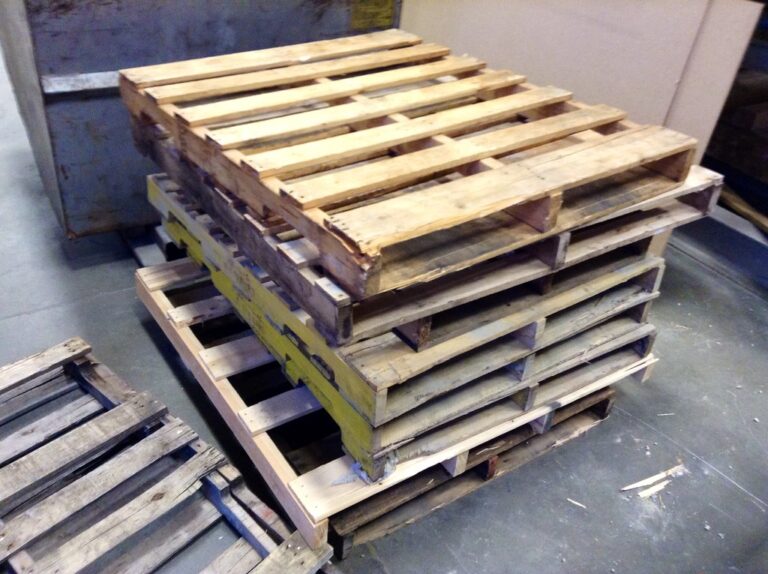 Pallet Removal San Luis Obispo
If your office or business receives goods or merchandise chances are they arrive on pallets.  Pallets can build up fast.  Pallets take up a lot of space and are difficult to get rid of.
If you have too many pallets here's what you can do:
Sell Them: Many companies will drive around looking to buy your used pallets.  Pallet companies are usually looking for a certain size.
Give them away: Some people like to use recycled pallets for their pinterest projects.
Hire us, and we will haul them away for you.
San Luis Obispo Pallet Removal Service
Our pallet removal service offers a safe and reliable way to get rid of your extra pallets.  Call, text or email with the number of pallets we will offer give you an upfront rate and dispose of your unwanted pallets responsibly.
How does the Pallet Removal Process Work?
We make easy, we make it painless!
Call, Text, Email, or Book Online.  Just say, Take away my old mattress! You can call 805-440-0530.

We'll give you an exact time or book a small window (usually less than two hours).

Upon our arrival our moving team will safely remove the mattress from your home. You don't need to lift a finger!
Same and next day appointments available!
How Our Junk Removal Service Works
Give us a call or click on any "Book Now" button to schedule your junk removal appointment. 
Simply tell us what you need hauled away and let us do the heavy lifting! 
We'll Even Sweep Up Afterwards!
After we finish the job.  We will walk through the property together to make sure we got everything.