San Luis Movers & Junk Removal, a local junk removal company, is happy to announce the launch of their new website. San Luis Movers & Junk Removal is an experienced and reputable dumpster rental and junk removal company dedicated to providing best quality and affordable junk removal services to homeowners and businesses across San Luis Obispo and its surrounding areas.
The company's new website is designed to further increase customers' access to their wide array of services, including Appliance removal, e-waste & electronics removal, and yard waste. The address of the new website is: https://sanluismoversandjunkremoval.com/. You can also reach them by calling them at 805-440-0530.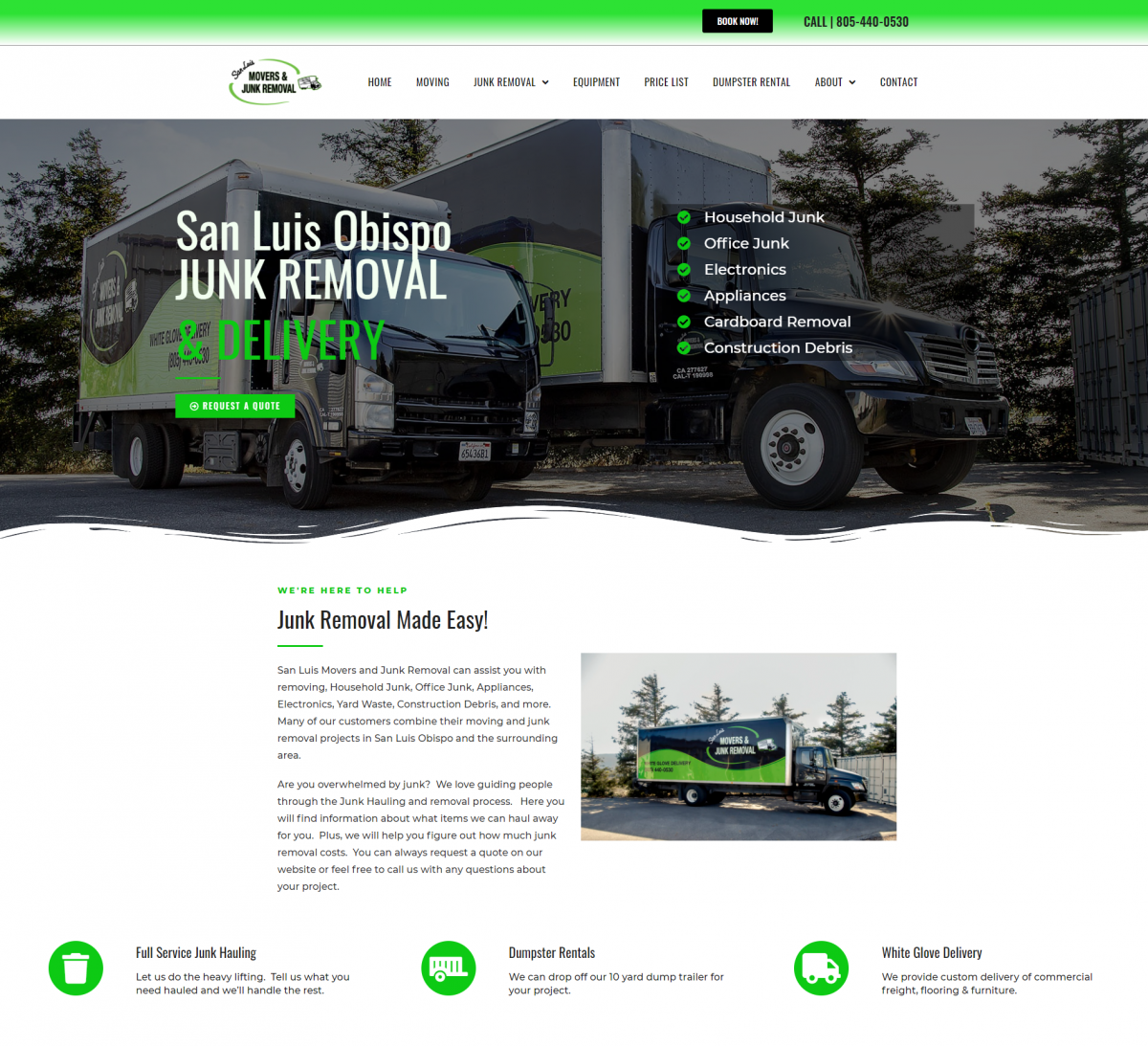 What Are The Benefits of Working With San Luis Movers and Junk Removal?
Save Time
You can save a considerable amount of time and focus on more important things by having a professional junk removal service like San Luis Movers and Junk Removal handle your cluttered spare bedroom or chocked-full-of-junk office storage room. This option saves you from the stress and headaches of trying to figure out logistics on your own. Interestingly, San Luis Movers and Junk Removal offers same-day service.
Save Money
Hiring a professional to handle your junk can help you save money since you will have time to focus on your business while the professional does their job. Although hiring an expert comes with a price tag, the benefits can outweigh the cost when an expert is involved. Having your junk professionally removed, hauled and disposed of by San Luis Movers and Junk Removal helps you to regain space and maximize your property.
Reduce safety hazards
The risk of junk-induced injury is real and has actually made newspaper headlines in recent time. This often happens when unused items are clogging your hallways or walkways. You can avoid this by ensuring that your junk is gotten rid of. This helps keep a safe, environmentally-friendly and hazard-free home or workplace.
If you need more information about how the company can help you, visit their official website or call 805-440-0530.