Welcome to San Luis Movers & Junk Removal
We opened our doors in February of 2010. We're a locally owned Moving & Junk Removal Company based in San Luis Obispo.
We supply the movers, truck, tools and moving equipment to make your haul seamless. Our crew works quickly and carefully. Our company can move you into your new home or help you get rid of the furniture that you don't want.  Call, text, or email us for a free quote. 
At San Luis Movers and Junk Removal we have made sure our company has the appropriate licenses and insurance for the work we do.
Our customers are always surprised by how good they feel after we remove the clutter. If you have trash, furniture, clutter, or debris we can help you get rid of that…and we can do it for less!  You'll never press zero to speak with a live person.  One of our team members will answer your call.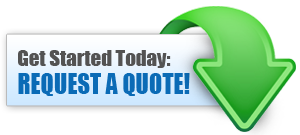 Just Say, "Take My Junk Away."
We come into your home or office and remove any junk and unwanted items.  Our two man team will carefully remove the junk or furniture from your home and dispose them responsibly.  You tell us what needs to go and we'll do the rest.
Our moving trucks come fully stocked with tools and equipment to safely move large bulky items.  Our White Glove Delivery Service includes, clean shiny trucks, lift gate service, pallet jack, moving blankets and dollies at no extra charge to safely move items from your business to their point of destination.
We provide a full service residential moving from your home or apartment to your new location.  We can help you decide which sized storage unit will best fit your needs.  Our friendly two and three man teams carry all the tools to make your move seamless.
Our Labor Only Service is great if you need help re-arranging furniture around your house.  It's also very helpful if you're moving long distance and you need help loading your rental truck, or storage container.